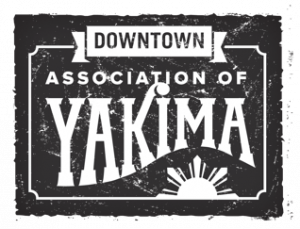 Downtown Yakima Farmers' Market (DYFM) is a community Farmers Market in the heart of Downtown Yakima, Washington administered by the Downtown Association of Yakima (DAY). The Market is intended to provide an outlet for Washington State's farmers, specialty food producers, artisan & craft makers, food preparers, and entertainers (buskers) to directly sell their foods and handcrafted products and to provide consumers an opportunity to buy such products directly from producers. The Market should also encourage pedestrian activity in the city's urban core, provide improved access to agricultural education, and give the community a festive weekly gathering place during the agriculture growing season.
MAILING ADDRESS & OFFICE:
Downtown Association of Yakima, Attn: DYFM, 14 South First Street, Yakima, Washington 98901
MARKET LOCATION:
Downtown Yakima Farmers' Market is located at 22 S 3rd Street, between Yakima Avenue and Chestnut Avenue, in front of the Capitol Theatre.
TELEPHONE & EMAIL:
Market Manager Cell: 509-961-2055
Email: farmersmarket@downtownyakima.com
MARKET DATES AND TIMES:
Every Sunday: 9am-1pm beginning May 14th through October 22nd, 2023.
DYFM Committee Members
Joe Mann (DAY President)
Todd Hodges
John Baule (DAY Treasurer)
Carol Minear (Kids Day Coordinator)
Michelle Smith
Scott Irons
DYFM Staff
Yvette Lippert (DYFM Manager)
Breanna Stratton (DAY Events Coordinator)